Description
Stealthy and evading, Fantom is for those seeking to surprise their opponent with their skill with the blade. The highest quality T6 Aircraft Aluminum hilt and a polycarbonate blade create the ultimate combination providing durability and efficiency. Experience motion based sound effects, on-clash lighting, and 6 different sound effects. Whether you prefer the light or the dark side, you can easily switch with 12 different lighting styles.
When will my order ship?
Our orders usually take 2-3 days to ship.
How long does it take to deliver?
Most orders take 7-20 days to get delivered. Exceptions do happen occasionally.
Will I be able to track my order?
You will receive an order confirmation and shipping notification emails. Please check your spam folder after placing your order in case you did not receive the order confirmation email right away.
What if my order gets lost?
We partnered with Route to provide protection against order transit issues. You can add the optional protection to your items when you add them to cart.
Is it hard to assemble the saber?
Assembly just requires securing the blade in the hilt using the provided screws and allen ranch. You can watch a short video here.
What is the difference between Baselit and SN Pixel, Xenopixel and Proffie?
SN Pixel, Xenopixel and Proffie are types of Neopixel technology. It provides more realistic and hi end effects as compared to Baselit. You can read more about it here.
I still have more questions.
You can ask them via the chat option, by contacting us via support@saberspro.com or posting them on the Product Q&A section below.
Baselit (Smoothswing RGB Board Features)
12 Blade colors: 12 different blade colors changeable at the press of a button (Red, Blue, Yellow, Cyan, Ice Blue, Green, Pink, Orange, Puple, Pink-Green, Rose, White).
16 Soundfonts: Saber sound board has 16 different sounds effects (Soundfonts) saber clashing and ignition, saber lock-up, blaster deflection, movie character quotes, motion noises, and iconic music.
Luke, Kylo, Obiwan, Anakin, Darth Vader, Ben Solo, Ahsoka, Rey, Palpatine, Leia, ...
4 blade effects: the saber has 4 blade lighting effects: stable, pulse, ghost, blaster.
Smoothswing: Saber makes realistic lightsaber noises in response to motion. The latest soundboard provides precise and controlled saber movement sounds.
Duel ready: Tough and durable Polycarbonate blade is able to withstand heavy dueling against other sabers.
Flash-on-clash: When two saber blades hit each other or other objects they produce a characteristic lightsaber flash.
Motion ignition: twist the saber hilt to ignite or retract the saber.
Rechargeable battery: built-in recharge port with a powerful rechargeable battery removes the need to constantly replace AAA batteries. Battery charger provided.
Extended battery: While most batteries utilize a 1200mAh battery, this saber contains a more powerful 2000mAh rechargeable battery.
Specialized hilt design: This hilt utilizes a unique design that sets it apart from the rest of our collection, utilizing specialized parts and materials. 
Hilt Specifications
Handle material: T6 Aircraft Aluminum
Handle length: 10.6" (27 cm)
Blade material: Polycarbonate (PC)
Blade length: 32.3" (82 cm)
Total length: 42.9" (109 cm)
Charging type: USB fast charging
Charging time: 2-4 hours
Baselit Specifications
Light type: 12 Watt
Light colors: Variable (Red, Green, Blue, Purple, Orange, Yellow, Pink, and their shades in between)
Battery type: Rechargeable (18650 5V, 1A Battery 2000mAh)
Neopixel Specifications
N/A
Coupler: Female
Payment & Security
Your payment information is processed securely. We do not store credit card details nor have access to your credit card information.
What's Included?
Your lightsaber order will come securely packaged in a special lightsaber box. The package includes a hilt, a blade, instruction manual and a charging cable.
* The content displayed here is an example. The actual hilt and content of your box will match your order.
Can you combine two sabers

Yes, fantom can be combined with other sabers using the 1" coupler
Awesome!
One of the best lightsabers I've ever bought. The speaker, the soundfonts, the colour changing, the motion sensing. Everything on it is so fantastic. I will definitely be buying more sabers from you guys!
Decent product
I would have liked to give this a higher rating but mine was faulty I just turned it on one day and the colours started to wig out now it only has red blue and a pinkish colour but the weird part is that there are multiple shades of these colours.
Good lightsaber
I like how the lightsaber looks and feels but the only nitpick is that I have to hold down the button to turn it off but other than that, I'll will definitely buy another lightsaber.
I want it it looks good :) ;P (:
All these reviews make me want it and the pictures they also look good I want it I want it I want it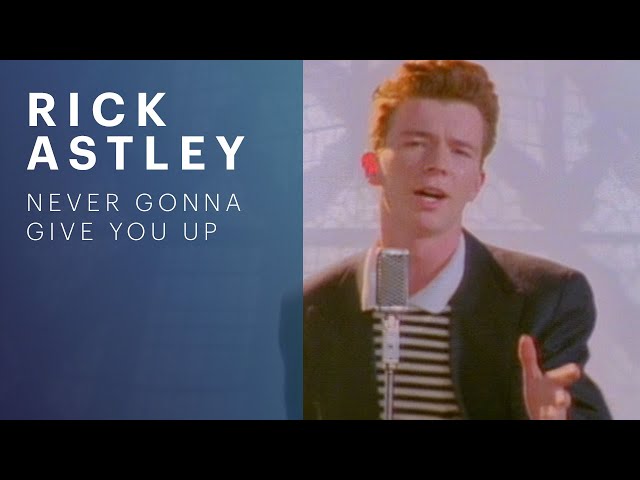 Disappointed
I bought another fantom saber because I was very impressed by the first one and decided to get not only one more, but a coupling to make a staff. I just received it today and to my surprise, the first saber I bought (which is the same exact kind that I ordered again) has a smaller thread sizing on the bottom than the one I received in the mail today. The coupling does not combine them due to my first one being smaller. I was really excited to finally use a double sided one as me and my buddies have been goofing around with our own but now I'm just butthurt and upset. These are still fairly expensive although cheap in price compared to other sites however 98$ is still 98$.